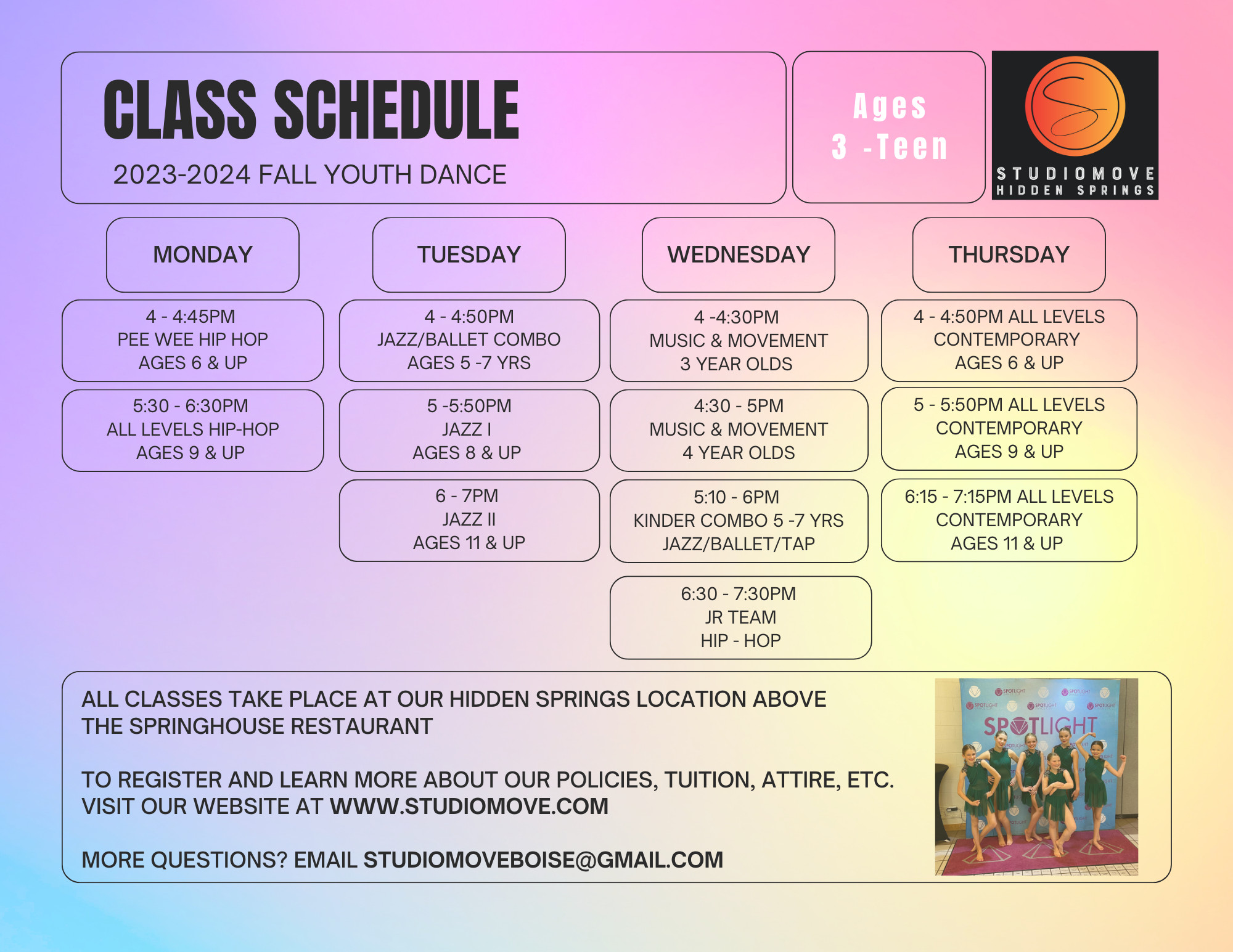 CLICK HERE for the registration form!
Please fill out the registration form and email it back to studiomoveboise@gmail.com to reserve your child's space in class. Once we receive your completed registration, you will be charged your registration Fee to secure placement in the desired class. You will be charged 1st month's tuition on Sept 1st. Verbals or incomplete registration forms will NOT hold your child's spot in a class until payment has been received. You will be notified if the class you're requesting is full.
---
STUDIO MOVE BOISE POLICIES
CLICK HERE to learn more about our classes and policies.