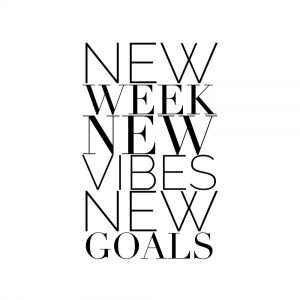 Which classes will you take this week???
https://clients.mindbodyonline.com/classic/ws?studioid=595472&stype=41&sTG=22
Happy FALL IS HERE EVERYONE!
The weather is changing, dance, yoga & barre are in full force and we have had a record enrollment in our youth program…. we couldn't be more excited!
As we wrap up our 1st month of youth dance lessons, though a few hiccups along the way, it has been so fun getting to know all your children and see them grow at StudioMove! Thanks to all the parents for your continued feedback, support & encouragement!
WE ARE HIRING!
We are looking for a couple additions to our already amazing dance instructor family! Please contact us for more information.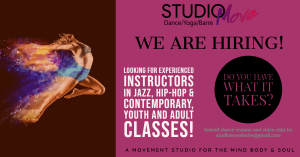 NEW CLASS ALERT! Mommy & Me Dance Class Begins Oct 8th….Space is limited.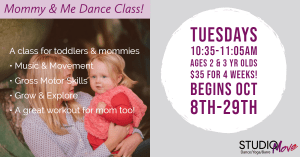 Save The Date! It's Our One Year Anniversary Parrrtaaayyy!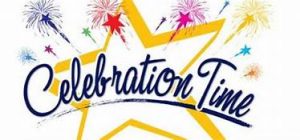 We are SO excited to celebrate with you all so save the date Oct 19th 2019. FREE classes all day long that day, and we're even adding a few extras so you have multiply opportunities to come check us out! Barre, Buti Yoga, All levels Vinyasa, Kids dance 101, Adult Jazz, Hip-Hop & Burlesque & Bubbles to end the day! Juice bar in the AM and food truck in the PM……OH YES PLEASE!! Tell your friends and watch for more details to follow!
Did you say 'YOGA?"
Come warm up with some yoga this fall at StudioMove! Here is our current schedule…..as always, your first class is FREE and if you're a member, don't forget you can bring a new guest every month to try out our studio! Be sure to click on the link below to reserve your classes!
https://clients.mindbodyonline.com/classic/ws?studioid=595472&stype=41&sTG=22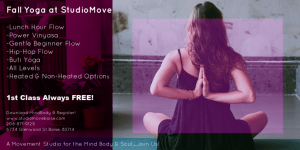 Have a GREAT week and we will see you in the studio!
Tawnya